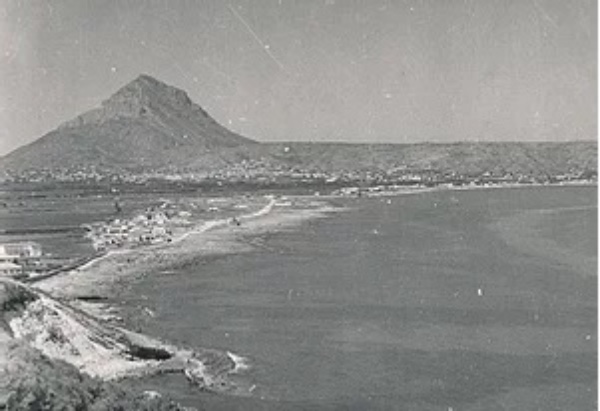 The early days
The "HELP" organization was first started in Javea in 1977 by Barbara Bridgen, who soon discovered that most people who retire to Spain arrive as a couple, but once a partner dies, the other can experience difficulties especially with illness or infirmity.


---
Growth of "HELP" Marina Alta
The Denia group wanted to organize a formal network and so they set up a committee and it was inaugurated in 1984. The first AGM was held in March 1985 and at that time they had 49 volunteers; a small handbook was compiled, and a few items of equipment were bought.

From these small beginnings the organization grew, and within a year the number of volunteers in the Denia area had grown to 75, and a luncheon club had been established. This was set up to help those who had no transport and to provide some social support to the elderly.

When the Marina Alta Hospital at La Pedrera opened in Denia, "HELP" began to change. It was no longer merely a support service on a neighbourly basis, there were calls for interpreting services from almost everyone attending the hospital no matter from which area they came. A team of interpreters was established over the next few years, but the setting up of this service was by no means an easy task, with Spanish resistance to what they saw as Foreign intervention having to be overcome before the volunteers were even allowed into any hospital.

Today the "HELP" organization and its members are welcomed into both of the Denia hospitals, and our Help desk, Interpreters and Hospital Visiting services are valued very highly.
---
Royal recognition

"HELP's" President Mrs Candida Wright has received an MBE in the 2019 New Year Honours List. Candy was contacted by the British Ambassador in Madrid, Mr Simon Manley, in November of 2018 to ask her if she would accept the award. Candy attended Buckingham Palace for the investiture on the 16th of May this year to receive the award from His Royal Highness, the Prince of Wales. The MBE was granted for her work helping people in the community here in Spain.

Jill Porter-Smith joined the Denia "HELP" organisation shortly after its inauguration in 1984, with her husband serving as chairman for six years. The opening of the Marina Alta Hospital in Denia resulted in even more requests for assistance, and a hospital visiting service was organized that is still in place today. Jill was at Buckingham Palace in 1999 to receive the MBE awarded to her in the New Years' Honours List, one of the first to be awarded to someone living in Spain, for her services to the British Community on the Costa Blanca.

Subsequently, in the Queen's Birthday honours list of 2009, another "HELP" volunteer, Joy Goodricke, was honoured with an MBE. A long serving member of "HELP", she has been involved in many ways over the years, and was particularly involved with the reform of the Charity Shop, cajoling Spanish businesses into donating materials free; she had also worked tirelessly on the "HELP" care team.
---
Today
The early problems over funding have long since eased, with income from our charity shops, donations and support being received from grateful patients, theatre groups and clubs, and local businesses. The local town halls have also been supportive.

Surplus money is regularly passed back into the community in the form of new equipment, and recently at Christmas in the form of "Food Vouchers" for the needy and unemployed. The Spanish health service is as short of funds as the UK NHS, but over the years "HELP" has been able to provide assistance in many ways - providing two 'Holter' machines for heart monitoring, a defibrillator, and even a miniature EGG unit for use on home visits, which can be plugged into a telephone line for instant diagnosis. In addition we have been able to provide two large hoists and a DVD player for the children's ward.

Many local Health Centres have also received >electronic blood pressure monitors, pulse oximiters, electronic scales and even medical examination couches and paper shredders to help destroy personal information!

Over recent years 40 special beds have been bought, and these were allocated by the hospital to be used in private homes for terminally ill patients. Other "Hospital Style" beds are kept locally by "HELP", and are in such constant use that further purchases will be made when the need becomes apparent.

In December 2008, our "HELP" Centre" in La Xara was opened after our Charity Shop moved to new premises. The idea was to provide a couple of days relief for carers, and some social contact for people living alone. It also became our call and information centre and the central store for our equipment. All of our equipment is offered on free loan, although a returnable security deposit is requested until items are returned.

In June 2012 a "Respite Care Service" was inaugurated, and a second Charity Shop was opened in Moraira. This partly provided a focus of interest in the south of our large area, but mainly provided a source of income to help pay for the Respite Care service which was introduced at the same time. The Respite Care Service allows a carer of someone with long term nursing or care needs at home, to have a break, knowing that their loved one is in a safe environment and receiving appropriate care. "HELP" contracted a local Residential Care Home in Javea to provide this care so that the carer could have a break, relax or just catch up on all those jobs which were impossible whilst caring for someone.In October 2013 a "Parkinsons Support Group" was formed, which meets monthly in our Activity Centre to provide mutual support. Those attending are able to benefit from sharing experiences and information with others.
---